Talent Headshots
I began my career at a top Talent Agency so am fully aware of the importance of a clean and current headshot for a Presenter or TV personality. I know that you and your agent will regularly have requests for your headshot and will often need access to them at short notice. For this reason I provide the final headshots both in a high-resolution and a web-ready format as well as all images in both colour and black and white so you have lots of variety and choice.  You will be able to view and access your images via an online password-protected gallery which is useful for sharing with your agent, manager or assistant.
Please do drop me a line if you need to update your headshots, I'm always interested in hearing about your latest projects and I'd love to work together to capture some great shots.

Gregg Wallace is a writer, media personality and former greengrocer. He is best known for co-presenting MasterChef.


George Clarke is an architect. He is also a writer, lecturer and TV presenter.


Monica Galetti is the senior sous-chef at Le Gavroche in London. She has also presented alongside Gregg Wallace on MasterChef.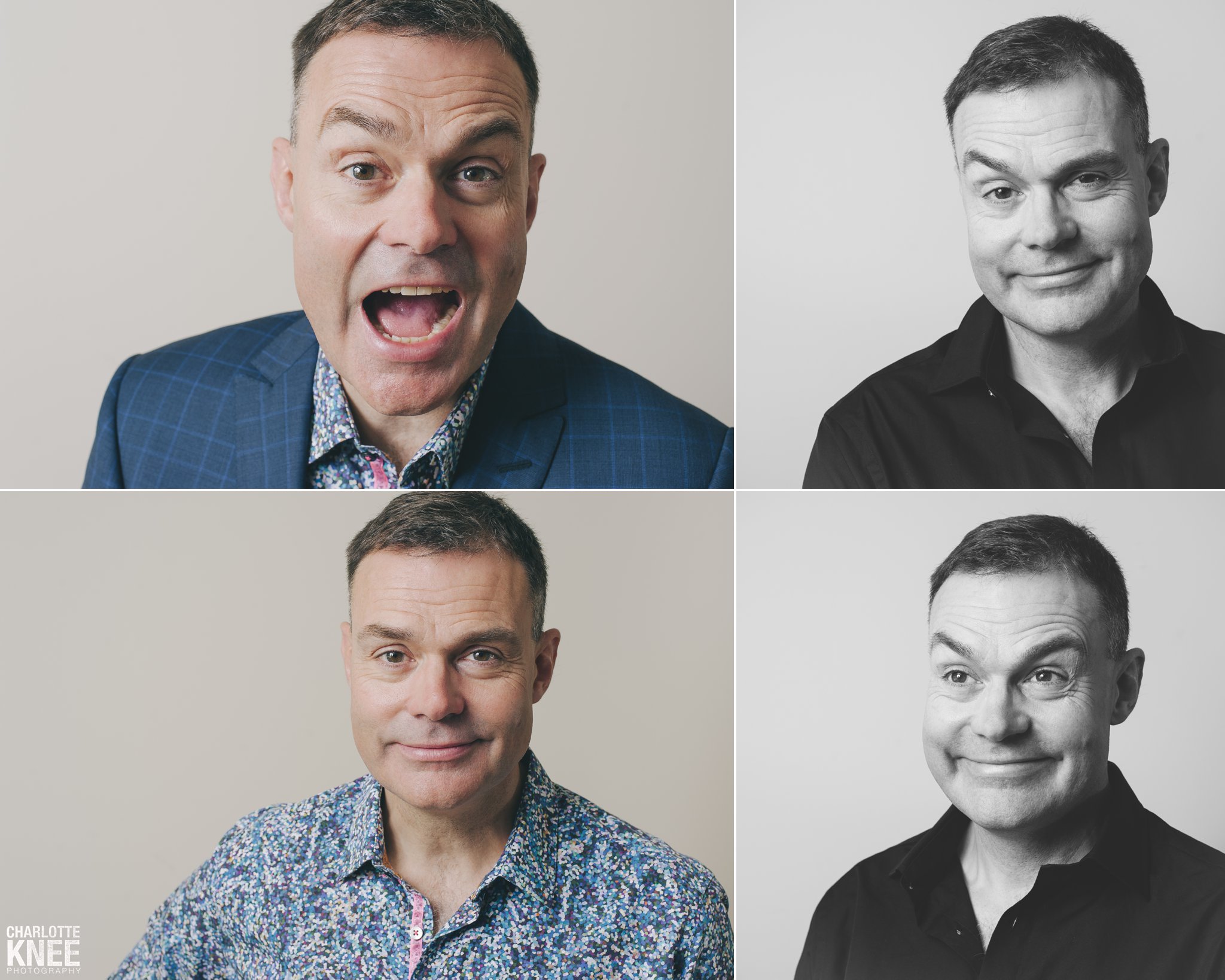 Neil Mullarkey is a Comedian, Writer and Actor and founder member of The Comedy Store Players.


Ben Ellis is a Playwright.


Mark Bradshaw is a composer.


Dave Whybrow is the Director of The Cockpit Theatre in London. Jodie Hodges is a Children's Literary Agent at United Agents. St John Donald is a Theatre Agent.
TOP OF PAGE